>
ITV Studios is the largest commercial production company in the UK, creating over 3,500 hours of original programming each year, building on a heritage of over 50 years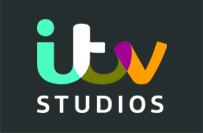 ---
The ITV Clip Editor is now available
Click here to learn more

The ITV collections contain world famous iconic television programmes and films dating back from 1922 to the present day. 

ITN Source is proud to represent the most prestigious British TV and Feature Film collections including; ITC, Rank, Korda, Carlton, LWT, Granada, Romulus and Rohauer as well as regional programme archives such as Anglia, Meridian, Tyne Tees and more. 

The archives include exclusive footage of Martin Luther King, Michael Jackson, The Beatles, Sex Pistols, the 'Carry On' film series, classics such as Brief Encounter, The Red Shoes, Buster Keaton, and a variety of footage across many subjects. You can find a host of stars within the collections, including; Meryl Streep, Richard Burton, Laurence Olivier, Katherine Hepburn, Michael Caine and Humphrey Bogart. 

Brands include; Coronation Street, Thunderbirds, The Prisoner, Inspector Morse, The Saint, World in Action, The South Bank Show, Tonight With Trevor McDonald, This Morning & I'm A Celebrity Get Me Out of Here!